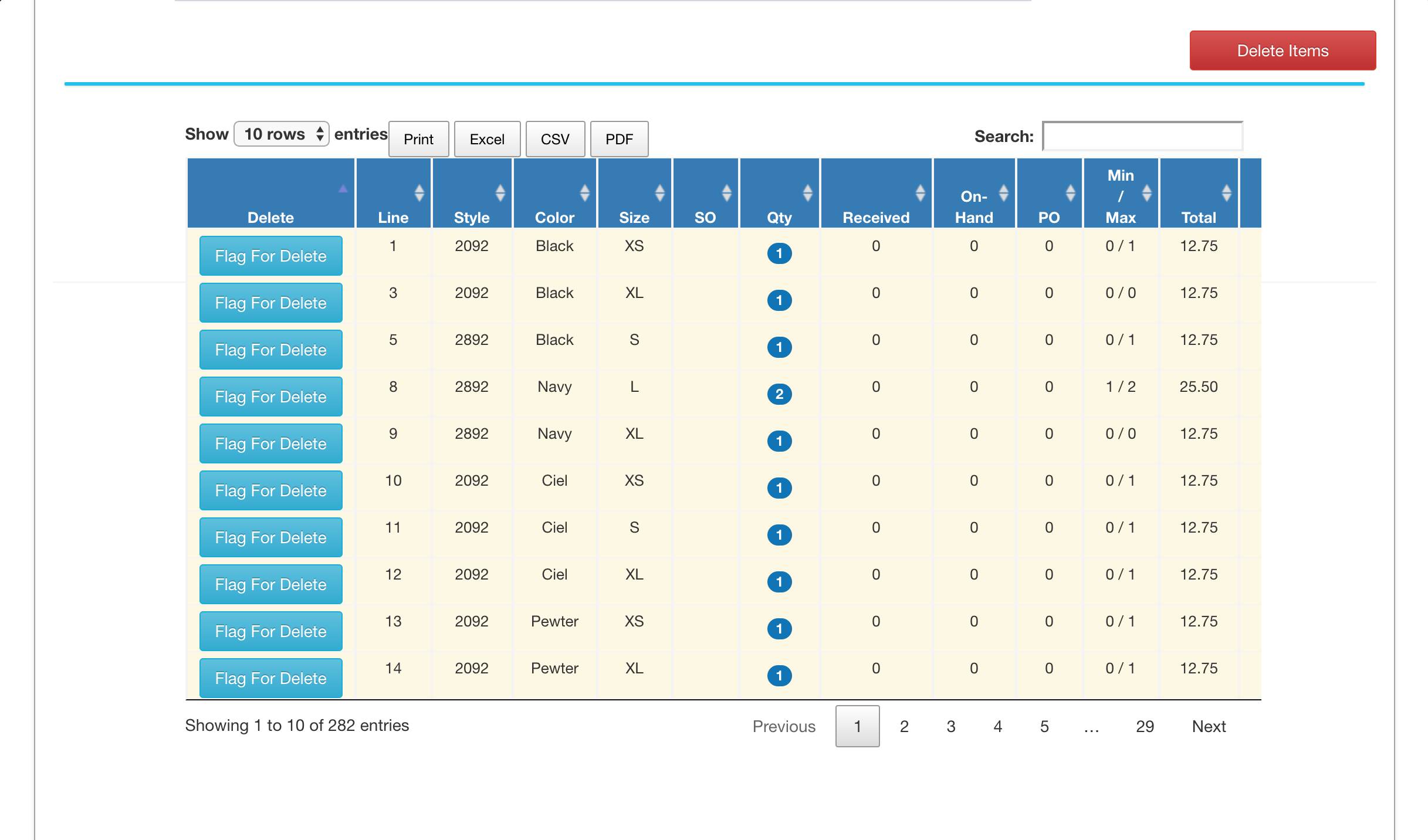 Purchasing
---
Retailers have the ability to browse vendor catalogs and select the items they want to sell, EaglePOS automatically loads all Vendor data into your database for real-time viewing, including inventory levels, product descriptions and images. Eliminate the need to manually enter data and reduce errors. Update against vendor catalogs occur daily to ensure you have the latest data.
Purchase Order Management Details:
Easly replenish stock levels using the auto-order feature to calculate orders from the minimum and maximum stock levels
Using the Dashboard, improve your inventory control with instant knowledge of your purchase order status—open, overdue and closed
Real-time current on hand, on order, receiving and in-transit information for all stores while generating a purchase order
Track Vendor PO Acknowledgements
Track Advanced Ship Notices
Create and manage Return to Vendor (RTV/RA)
Generate Purchase Orders (PO's) from Customer Special Orders
When reorder points hit, automatically generate purchase orders and send to your vendors. Receive the inventory and the system automatically recalculates your inventory stock levels
Track Vendor PO Acknowledgements and shipments
Login Now!